Choose our next Peer Education topic
We're offering you the chance to vote for one of three potential topics
Voting on the next peer education topic has now closed
Thank you to everyone who shared their views. The topic chosen for the next peer education resource is: Find your safe.
Gender stereotyping, body confidence and mental wellbeing – what's the link?
They've all been chosen by peer educators to become one of our brilliant Peer Education sessions. Now it's time for us to choose the topic of the next resource, and we need your help!
We want to hear about the topics that are important to you.
Which should we do?
We're offering you the chance to vote for one of three potential topics. They were all chosen based on the views of thousands of girls who have taken part in Girlguiding's research with young women. Which is the most important for girls at the moment? Which do you think would be the best new topic? Which topic can help you make the most difference?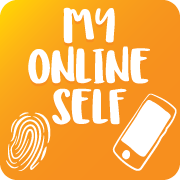 My online self
Want to create an online presence that is #lifegoals? This topic is for you.
Helping you gain the skills to create an online identity that works for you, recognise the impact you have through social media and how to keep your information safe online. You can create the online life you want in just a click.

Find your safe
You are not a damsel in distress. You don't need a superhero to save you.
Get ready to gain and practise skills to enable you to manage potential risks and enjoy life confidently. Including boundary-setting, assertiveness and de-escalation, get an empowering toolbelt of strategies to help you take on the world.
Relate & Respect
Discover the impact your words and actions can have on those around you and how to create positive relationships with others. Find out how to deal with negative interactions and overcome them.
Be empowered to stand up for yourself and others, stand strong and stand together.
The names given above are just to give you an idea of what the topic will be. We'll choose a final name once the topic has been chosen and we've written the new resource.
So, how do I take part?
Simple! Just vote for your favourite topic in our online survey. The consultation will be open until 17 September, so make sure to complete the survey before then. Once you've voted, we'd love you to encourage other peer educators to take part too.
Girls making a difference