Get ready for International Women's Day
A day dedicated to celebrating women's achievements - here's how to bring it to life in your unit
8 March is International Women's Day - let's celebrate!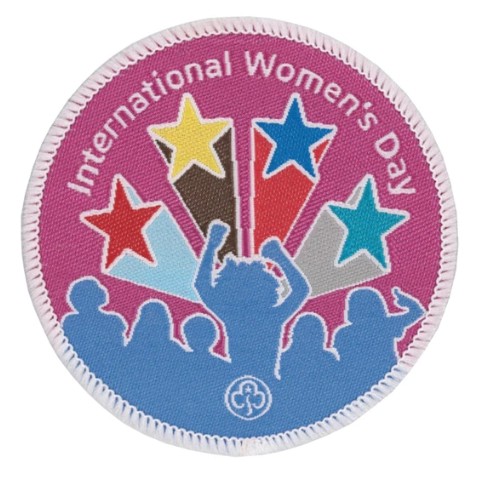 International Women's Day is a great time to celebrate with the girls in your unit. You could learn about the achievements of women all around the world or think about the women who support and inspire you the most.
This year we have a colourful and celebratory International Women's Day badge available to mark the occasion.
There's lots of ways to bring the importance of the day into your meetings. Our list of International Women's Day activities is packed with things to do - from simple and silly ideas to programme activities and badges.
For younger girls, there's a range of activity cards and resources available on the International Women's Day website. These are aimed at schools, but could be easily adapated for a unit meeting.
And girls in Guides and Rangers could create a pledge wall – and decide what action they will take to build a more equal world. You don't need the official event packs to do this, try encouraging girls to design their own pledge cards and make a bright and colourful wall of empowering pledges.
We can't wait to see what you do to mark the occasion - make sure to share pictures of your badges, activities and peldges with us on Facebook and Twitter!
Meet the girls and volunteers making a difference