Ways to fundraise during the coronavirus pandemic
Need ideas for fundraising safely? Check out our members' ideas on what you can do.
2020 held many challenges, including being able to raise those much-needed funds for our units.
We asked volunteers to share their hints and tips on how they've been raising money, to help you plan for the year ahead.
Turn online shopping into fundraising
Many of us have been taking our shopping online recently - and there's an easy way to turn this into donations for your unit. Marie, 53rd Croydon Brownies, regularly encourages her parents to use easyfundraising. Easyfundraising turns online shopping into free donations. Just start your online shopping at easyfundraising, then shop as normal. Retailers then make a small donation to say "thank you" - so there's no cost to parents!
Originally, we only sent the details to parents when the Brownie joined but now I add it to every email. I remind the parents that we have to pay subscriptions to Girlguiding whether we are actually meeting face to face or not – suddenly more parents have signed up!
Go virtual
Poppy George, GOLD Team Mexico, suggests:
Think about what you would normally do as a fundraiser, and make it virtual! There are so many fundraisers that can work: quiz nights, bingo nights, loan a leader, read a bedtime story, craft fairs that can be posted, bake or cook along, badge selling - the list is endless!
I recently hosted a quiz with 59 players across 22 teams - with some teams split across multiple screens in England and Scotland.
Ask friends and family to share what you're doing - one share can go a long way!
Badge days
Vicky, 1st and 4th Barnehurst and 4th Northumberland Heath Rainbows, ran badge days with her unit over the summer. They already had the badges, so it was a way to sell their existing stock:
Girls paid a small fee and we did some zoom catch ups during the day and the badges (which we already had). They paid £12 for up to six days of fun.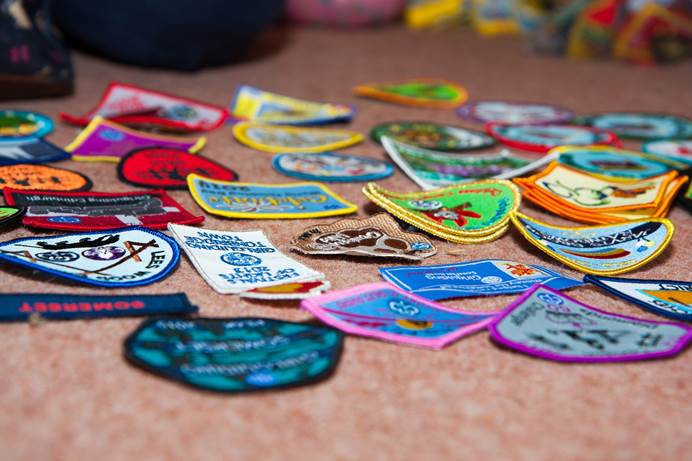 Get quizzical
Rachel, 7th Epsom Guides and 4th Epsom Brownies, has been running quizzes and trying out murder mysteries to raise funds:
We have done quiz sheets where people buy a quiz for £1 and there's a £10 prize.
An online murder mystery evening – you pay a donation for an evening of fun – it would be relatively easy to replicate as a quiz or games night as a fundraiser too.
You could also get older girls involved in running the quiz, as Maidstone Rangers did. Leader Heather says:
My Rangers did a Zoom quiz at the end of term that they designed and ran. We asked for any donations to be paid electronically to the Ranger account.


Share the love
Michelle, Team Europe 2021, suggests sharing whatever money you raise with other local charities, if you can afford to:
Don't necessarily keep all the profits of whatever the activity or event to yourself. Give half to another charity and that way people feel they're helping the wider community not just giving you money.
Do you have any fundraising tips? Tell us on Twitter and Facebook