Working with Youth United
We work with the Youth United Foundation to reach out into new communities and make guiding more accessible
How we're reaching new communities to grow our membership
Girlguiding is for all girls whatever their background or circumstances. Between 2012 to 2019, we received several grants through the Youth United Foundation to support our work to make sure girls and young women across the UK have the opportunity to join guiding and discover their potential.
With the funding, we have been able to open groups, many in new areas and communities. We have also adopted flexible approaches so both girls and volunteers can fit guiding around other commitments.
Uniformed Youth Fund (UYF)- 2018-19
Girlguiding received funding from the Department for Culture, Media and Sport (DCMS) through the Uniformed Youth Fund project, following a government commitment to help uniformed youth groups to expand in disadvantaged areas.
The funding supported our work to:
recruit more volunteers from diverse backgrounds
provide volunteers with better web resources and training
understand the impact our new programme on girls and young women
support new and existing groups in areas of 0-35% deprivation in England
We also used funds through our Delivering Diversity project to offer the same support to Girlguiding Ulster, Scotland and Cymru.
The project finished successfully in summer 2019 and to date we have:
supported over 50 new units
recruited over 550 new volunteers
filled over 1200 spaces in existing groups in areas of deprivation – offering guiding to more girls
Through developing a range of support – from recruitment toolkits to new style grants to research to help our 2020+ strategy, we have been able to offer guiding to even more girls.
Uniformed Youth Social Action Fund (UYSAF) - 2014-2016
Girlguiding received funding from the Cabinet Office through the Uniformed Youth Social Action Fund (UYSAF) project.
The funding supported our work to bring guiding to new communities and to encourage young people to get involved in social action and make a difference.
The project ran in all nine of Girlguiding's Countries and Regions with the support of paid Development Workers who helped local volunteer teams open new units, build new partnerships, recruit new volunteers and welcome new girls.
The project was a great success and as a result we:
opened 135 new units
supported over 50 units at risk of closing
recruited over 280 new adult volunteers
created spaces for almost 3000 girls
supported almost 4000 young people to take part in 460 social action activities
Girlguiding learnt a great deal from the project – and its evaluation, which helped us develop new retention and recruitment resources for our volunteers, girls and supporters.
The Queen's Trust (TQT) Fund - 2015
The Queen's Trust awarded Girlguiding grant funding to help grow guiding in the Black Country, including the Metropolitan Boroughs of Walsall, Dudley, Sandwell and Wolverhampton. The Black Country sits within the Girlguiding Midlands County of West Mercia, focusing on areas with high levels of deprivation.
The grant funding supported:
10 new groups to buy equipment and uniform
series of recruitment events and activities to encourage more volunteers to join our local groups
Over 120 girls and young women to develop their confidence, learn new skills and make a positive contribution in their local community
Supporting Inclusion Programme (SIP) - 2012
Girlguiding received funding from the Department for Communities and Local Government as part of the Supporting Inclusion Programme (SIP) to help us grow in areas with high levels of deprivation.
A team of Development Workers worked tirelessly alongside Girlguiding volunteers to pilot innovative ways to grow guiding, enabling more girls to experience and benefit from the fun of guiding for the first time.
Over the course of the project we:
opened 123 new units
introduced over 1300 girls to guiding
engaged 329 adult volunteers.
About Youth United
Youth United was originally set up in 2009 as a network for the CEOs of the UK's uniformed youth organisations.
In 2012, the Youth United Foundation was formed to provide funding to the organisations and lead on collaborative projects between them so that every young person can become a member of a uniformed youth group should they want to.
How we're reaching new communities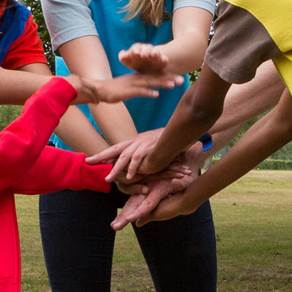 1st Marshfields Rainbows, Brownies and Guides
(SIP)
'There was a lack of activities for girls aged 5 to 13, so we opened a Brownie unit, followed by a Rainbow and Guide units. Three years on and nearly 50 girls are still having fun, making friends and being a powerful force for good in their community.'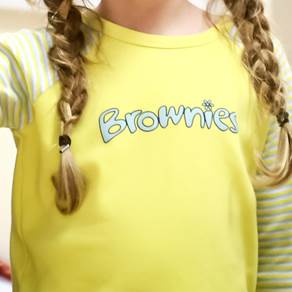 Sarah, Leader with 1st Lowick Brownies
(UYSAF)
'There is so little for girls to do locally that I think it's really important for them to have groups like this. Brownies means they get to meet different girls away from their school friends and it definitely broadens their horizons.'
How we're growing our membership