Struggling with motivation during lockdown?
Kerri Monkhouse, from our volunteer communications panel, explains how guiding is helping her
Kerri Monkhouse, volunteer
18 June 2020
If you're struggling to motivate yourself during this time – you're not alone.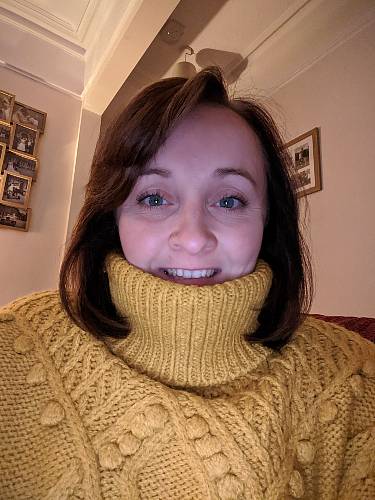 During the pandemic, I've moved home, guiding units and counties - talk about a challenge! It's safe to say the last month has been one of the toughest of my life.
Trying to build a life in my new house, new county with no friends and family around has been hard; but with all the great things I've been seeing my old Brownies complete at home, has really helped me be where I am today.
Enjoying volunteering
I really enjoy everything about Girlguiding, but I've really had to tell myself it's okay to not be actively involved in guiding activities at the moment, as I'm in a new area.
Trust me, this is hard to do as I spent many hours planning and prepping what the girls can work on next. However, my decision is right for me and my family.
Following a very stressful few months, and saying bye to my beloved Rainbows and Brownies in Kent, I'm trying to focus my energy on thinking what I can bring to my new group moving forward. I challenge you to do the same! I'm linking in with my old unit on all the great interest badges they're doing and speaking with my new district commissioner over email to stay connected to our journey at this time.
Don't feel bad
Don't feel bad if you've only just started to think about hosting virtual meetings, or you haven't had time to send your girls fun activity packs in the post. We are all in different positions, and that does not mean you are not important to Girlguiding.
However, now's the time to engage with your unit – who knows what the girls are going through? Just getting in touch to find out how they're doing, sending them some ideas on what badges to try, even sending them the link to some of the Adventures at home activities, will help them to remember they're still part of the unit. It's really helped me seeing what my old Brownies are doing.
Everyone plays a part
Everyone is playing their part with influencing the movement of Girlguiding and I'm really looking forward to meeting the new leaders in my new area and sharing my guiding experiences with my new (much larger) group of brownies when we're allowed to meet face-to-face.
Be strong, be brave and most importantly be safe!