Our first ever digital issue of guiding magazine
Girls have told us that the environment is really important to them, so we're trialling a digital issue of our magazine
We're trying something different this issue through a digital magazine, working with volunteers to make sure it delivers what we need in a modern guiding world.
This issue is packed full of important Girlguiding updates, dates for your diary and those sought-after unit meeting activities – which are all downloadable and printable.
And there's something extra. We've got videos from our advocates about Future Girl Acts, and a special story from Lewes Football Club on how they're championing equality in football, plus some great guiding stories too.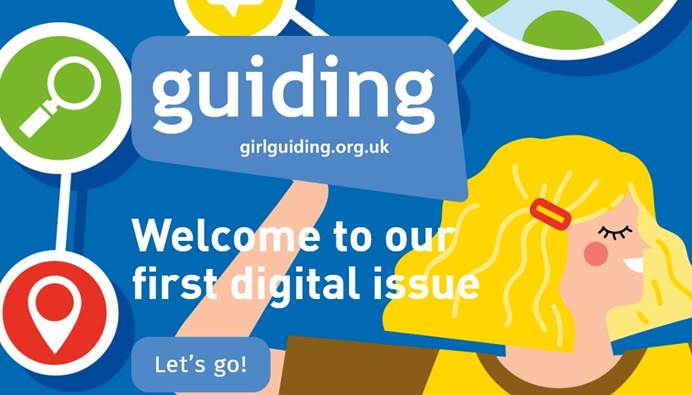 "Trialling this new magazine format will be a change for all of us. We will all have to work out ways to make sure that the vital information it contains is still accessible, but it's important that we try this new way of working together." - Jo, Division Commissioner and Rainbow Leader
Launch the digital issue now
Explore guiding magazine on your phone, tablet or computer
Read guiding magazine
More on day-to-day guiding