How to engage girls when you can't have a unit meeting
We've rounded up some low-cost ideas
We know continuing to offer girls exciting and fun activities has been challenging over this past year.
If you're unable to meet, or if a few of your girls aren't able to attend a virtual session for any reason, there are still ways to keep them involved in the fun and keep the guiding spirit alive!
It's not compulsory to make sure girls are always engaging, but it can allow for greater flexibility in your term planning and take a little pressure off whilst you plan what guiding could look like for your unit in future. For example, if there's a week where you don't have enough leaders to run a virtual guiding session, you could send an activity home for girls to enjoy instead. At-home activities are also great for extended breaks, holidays, or girls on your waiting list to give them a flavour of guiding before they arrive.
Sending home activities is an optional idea, nor does it need to break the bank. We've rounded up some great low-cost ideas below. How you send them out is totally up to you. If you have access to a printer, you could print off activities and either post or drop them around to your girls, following local social distancing restrictions. If you have a social media group for your unit, you could post the activities directly on there for parents to download or email it out to parents. It's whatever works best for you and your unit. Don't forget you can ask for parents and girls to send you pictures to show you what they've been doing! Just make sure you have the correct photo permissions if the girls are in the picture.
Activities to do at home
Set your unit a section challenge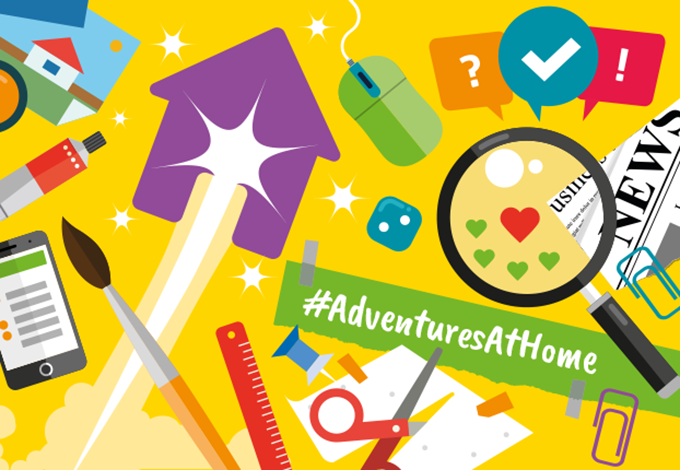 On our Adventures at home hub, we have a great selection of section challenges, including exploring local areas, stargazing, taking your Promise, fundraising and being a good ally. For each topic there's a written challenge and a downloadable activity sheet. For example, in March we launched a wellbeing challenge. We asked girls to reflect on what makes them happy and challenged them to try something new. Alongside this we created a mindfulness doodling activity sheet. Both the challenge and the sheet can be given to girls to complete at home.
Send girls an activity video to follow
We've also created a how-to video series on YouTube which runs through a selection of programme activities step by step. We're continuing to release one per section each month. If your girls have internet access, you could send a link to these activities on your unit's social media page or group for them to complete at home. If they need resources that they might not have access to at home and you're able to get them, you could include these in a pack you drop around to them.
Try out a quick activity of the day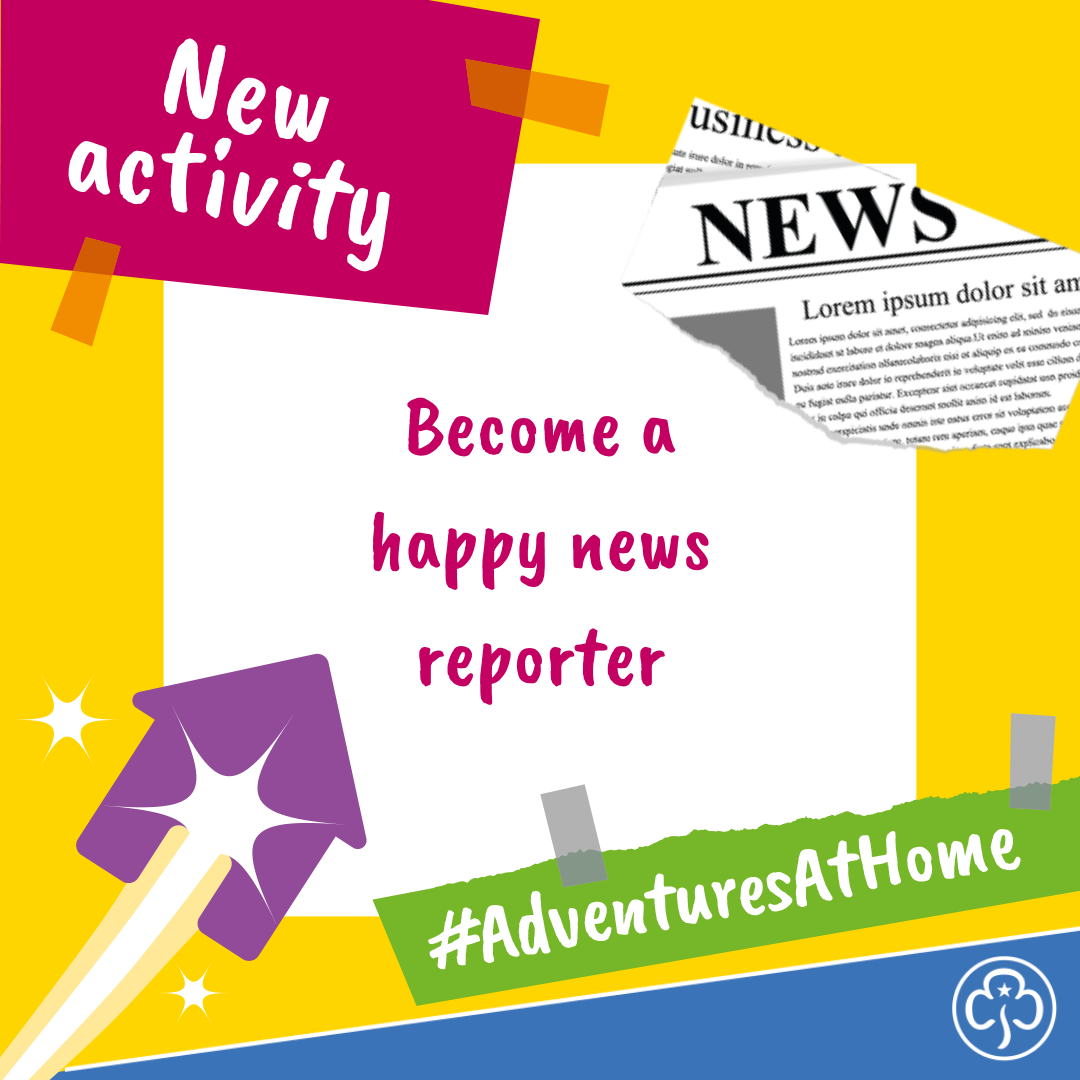 Last year we started releasing fun short activities on our social pages. There's been a little of everything from cooking to holding your own sports day. Head over to our Facebook page to check them out, and follow us so you can see whenever we post a new one. To find all of the past activities easily, just click into the photos section. Pick your favourite and ask girls to try them out.
Can you beat your leader?
Pick ten tasks for the girls to complete. They could be anything from holding an egg and spoon race (with parents' permission – we don't want an eggy mess everywhere!) or trying out a retro hairstyle and holding a photoshoot. Each person taking part needs a challenge jar. Write all the tasks down on slips of paper, fold them up and put them into a jar or bowl. Set a regular time to pick a new challenge, such as once a week, or even every three days. When challenge day comes around, everyone needs to randomly pick or be assigned a challenge to do, including leaders! When you get back together do a round up of all the challenges and share your photos. Did the girls complete their challenges better than the leader?
Ask a leader
These are just some ideas, but we know in our amazing guiding community, lots of leaders have created some amazing non-programme resources for their girls to complete at home over the past year. Why not ask in your district or network to see if anyone has anything they could share with you? Take a look at our Beyond scavenger hunt videos to see how other leaders have adapted programme activities and their own fun ideas for the virtual space.
More on day-to-day guiding