Different unit models
Flexible solutions for when you've got too many or too few girls, or not enough help
Think creatively to make your unit more flexible
Splitting our unit into two was much easier to do than starting a brand new unit. - Emma, Rainbow Leader from Cardiff
There are exciting ways you can work together with other sections and units, depending on your situation, to make your unit open to new members.
Combining sections and units
Combining sections or units in different ways can solve a number of problems.
If the number of girls in your unit has fallen, it will boost morale and keep girls engaged.
If you don't have enough leaders, volunteers can share responsibility over different weeks. Read more about flexible volunteering.
If your unit has a long waiting list, working with a unit who has too few members will solve both problems – so get together!
Combine units - combining two units in the same area is a great way to pool resources and keep girls involved. If you can't think of a unit you could join up with, speak to your commissioner.
Combine sections - combining Rainbows and Brownies, or Brownies and Guides, can solve the problem of reduced numbers. For girls, it makes moving up a section seamless. But it's important to make sure the programme and activities are appropriate for everyone in the unit. If there's a wide age range, you might need to adapt activities.
Remember that adult to girl ratios are only compulsory when outside the meeting place.
Linking units
Meeting in the same place is a great support network for leaders as we are all very close. For example, if a leader is absent we can just jump in and help run the meeting that week.

It also allows us to meet the girls so they know who we are before they move up a section.

-

Vicki, Leader, Bristol and South Gloucestershire County



Linking units or sections by venue or meeting night is a great way of working collaboratively with other leaders and leadership teams. It's also a fantastic way to show the girls what they can look forward to in their next section.
Sharing a venue - sharing a venue with other sections and leadership teams has lots of advantages. As you rent one space you can share the administrative load, such as having a joint risk assessment. You can also share equipment and storage space easily. It also means girls are familiar with their meeting place when they move up to the next section.
Meet on the same night - running multiple sections on the same night, in the same venue, means you can share volunteers if one team is running short. You can also plan to share meeting visitors, activities and programme ideas between units and sections. Girls can also see and visit their next section ahead of moving up.
The transition from Brownies to Guides is fantastic, nearly all our Brownies go up to Guides as we do a lot of joint events and activities plus they see the Guides arriving as they leave. - Mary, Assistant Leader and Division Commissioner, Epsom Division
Overlap meetings - If you're running multiple sections on the same night, overlapping the meeting times means you can give leaders a chance to exchange ideas, or share volunteers with different skills.
Run two units at once - if you have the space, you could run two units at the same time, perhaps at opposite ends of the room. Girls from different sections can do games together and then separate for their programme activities.
Splitting and sharing units
Split a large unit in two - this creates more spaces for girls wanting to join. You could run them one after the other in the same venue. Share parts of your programme to save planning and preparation time, but make sure that you're following what the girls from each unit have asked to do.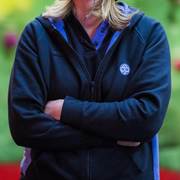 Maureen Sinclair-Banks, 13th Hackney Rainbows and Brownies
We run the 13th Hackney Rainbows and Brownies together and it's worked really well especially in terms of peer support. The Rainbows really look up to the older girls and see them as role models and the Brownies enjoy working with the younger girls and supporting them. Running the two units together also means we can share resources and volunteers.
Give girls an amazing guiding experience