British Youth Council delegates
Our British Youth Council delegates are part of an amazing movement of young people standing up for change
The British Youth Council offers a fantastic opportunity to get your voice heard.
Our British Youth Council delegation comprises of 10 members - including the Chair - aged between 14 and 25 from across the UK. Delegates learn how power and politics work and how they can use their voices and connect their views with other young people to create positive change.
What our delegates do
Our delegation works with the other BYC young delegates to campaign for change and to improve young people's lives. They are passionate about equality and seek to influence their British Youth Council peers so that issues that matter to girls are heard. They're also media spokespeople for Girlguiding and help shape our campaigns and research.
Each year the delegation work together to put forward motions - ideas for campaigns or issues to support - to the British Youth Council in order to influence them to take action. Key issues our delegates have put forward include Sex and Relationships Education in PSHE, girls' rights internationally, tackling sexual harassment in schools, violence against women and girls, young people's mental health and more.
How our British Youth Council delegates have made a difference
Some examples of issues which Girlguiding delegates have taken forward include:
End period poverty and stigma - the delegation put forward a motion asking the British Youth Council to support the campaign to end period poverty and stigma. The British Youth Council now supports this campaign, calling on Governments across the UK to provide period products for those who need them, as well as speaking out against shame and stigma surrounding periods.
Protecting the Rights of Girls and Young Women Internationally - the British Youth Council now speak out against forced and child marriage, and any violations of girls' and women's rights. This includes Female Genital Mutilation (FGM) and girls being used as weapons in areas of conflict. This is as a result of a motion presented by Girlguiding's delegation on the rights of girls internationally.
No More Page 3 - the delegation successfully put forward a special motion calling on the British Youth Council to support the No More Page 3 campaign, to remove pictures of topless women from The Sun Newspaper. We believe that Girlguiding's support for the campaign was an important factor in the campaign's success.
Meet our British Youth Council delegates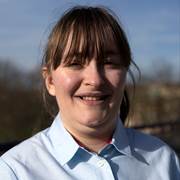 Ellan, 24, North East
Ellan cares about: Mental health, disability inclusion, acceptance and accessibility, and gender equality.
The advocate panels is the opportunity for me to use my voice to share my opinions and ideas, but also the opinions and ideas of the thousands of Girlguiding members across Britain. To talk about the issues that are important to young people; mental health and disability, gender equality and the environment. I want to use my time on the panel to bring change, both in attitudes and practice.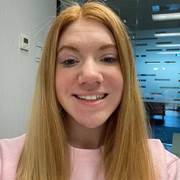 Erin, 20, Scotland
Erin cares about: Mental health, education and fair representation of minority groups in politics and the media.
'Being an advocate gives me the opportunity to meet with like-minded people to learn about and advocate for the issues that young people, particularly young women and girls, are most passionate about.'
Hawa, 20, Anglia
Hawa cares about: maternal and child health.
'Being an advocate gives me the ability to draw attention to such problems as maternal and child health. It also allows the opportunity to meet with like-minded people, passionate about lobbying for solutions to these issues.'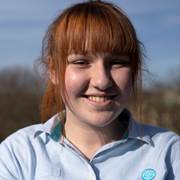 Katie, 15, North East
Katie is 15 and from North East region.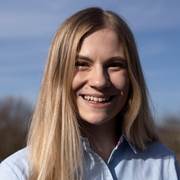 Katie, 19, North Wales
Katie cares about: Youth mental health and empowering young women to achieve gender parity.
'The advocates provides me with an exciting opportunity to speak out on the challenges facing young people today, particularly in relation to their mental health. I aim to inspire positive change to enable young women to strive for the future they want alongside promoting the importance of equality within society.'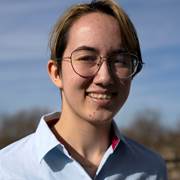 Mary, 16, Midlands
'To be able to represent and speak on behalf of myself and others with similar problems is an honour and the want and need for change in the lives of young girls and women is very much present. I'm very glad to be able to help change it for the better as an advocate!'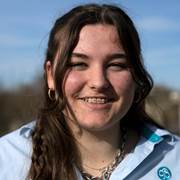 Megan, 17, South West
Megan cares about: Climate change and fast fashion.
'Being on the advocate panel gives me an opportunity to use my voice for change and speak up about what truly matters to me and young women across the UK. Hopefully progress can be made with crucial topics like climate change, fast fashion and the rural-urban divide.'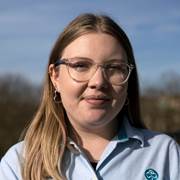 Megan, 19, LaSER
Megan cares about: LGBT+ inclusion and diversity in the media.
'For me being on the advocate panel means I can give young women a voice and work towards making progress towards an inclusive society, where acceptance is the forefront of society.'
Girls making a difference