Our deputy chief guide and assistant chief guide
Meet Julie and Emma, our deputy chief guide and assistant chief guide
Julie Bell, our deputy chief guide, and Emma Guthrie, our assistant chief guide, work alongside chief guide Amanda. Together they engage, support and listen to our volunteers and inspire our girls and young women.
Julie and Amanda also work closely with Catherine, our chair of the board of trustees, to develop the strategic direction of Girlguiding.
Meet Julie, Deputy Chief Guide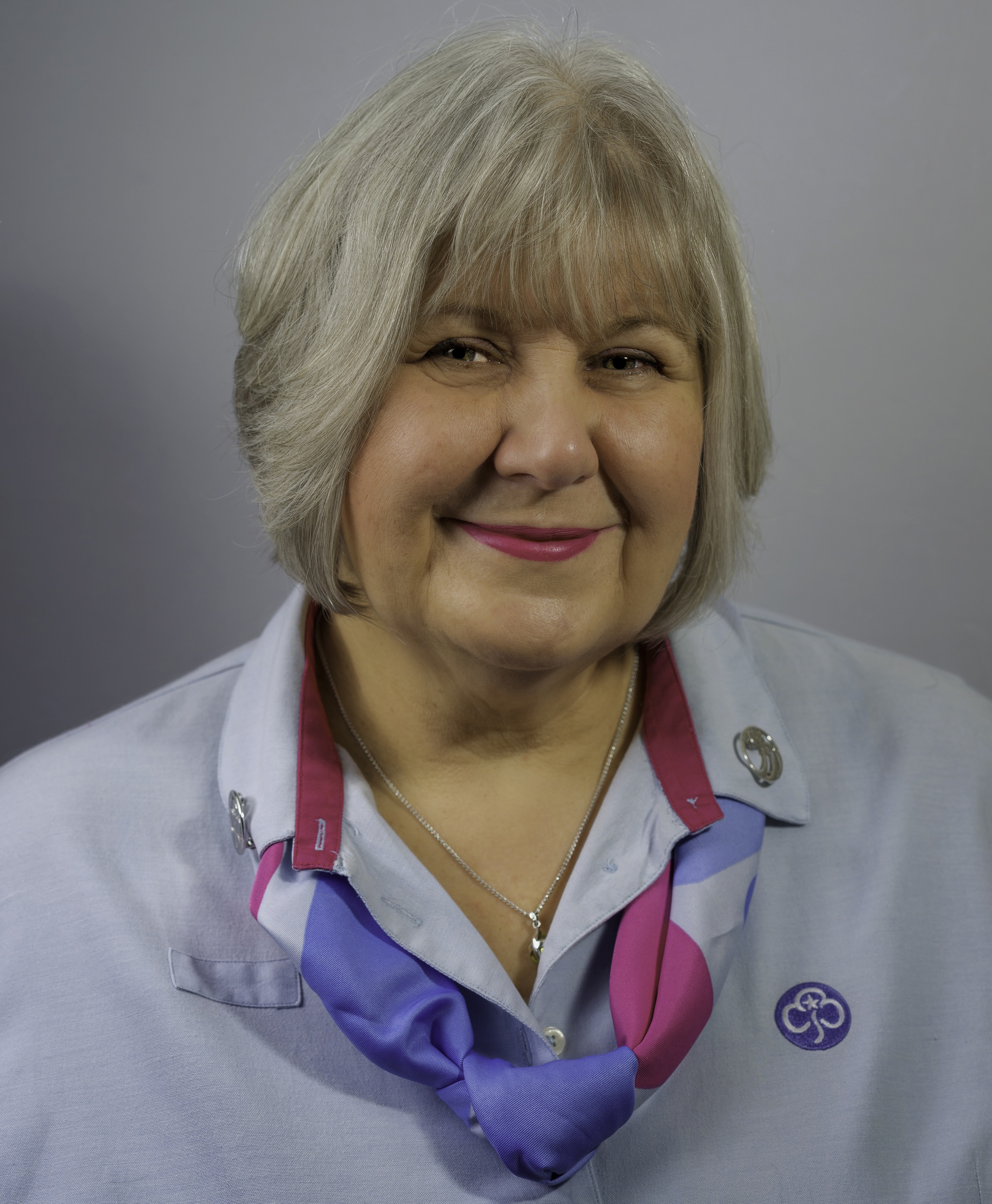 Julie's been involved in guiding for most of her life, starting as a Brownie when she was seven years old. Since then she's held a variety of roles and is currently chief commissioner for North West England, where she's inspired many volunteers and staff.
Julie's also a Guide leader and a leader of The Senior Section. She sees the new programme as a great opportunity to showcase best practice locally and improve the quality of guiding on offer in units. Julie's also the chief commissioner representative on Girlguiding's Nominations and Governance committee.

I'm absolutely delighted to be selected as the deputy chief guide. It's a complete honour to be working alongside Amanda and Emma and I'm really excited to be stepping into this new role just as the new programme for Girlguiding is revealed. There'll be so many different pathways for us to explore over the next five years - I can't wait to get started. - Julie
Julie was recently shortlisted for a Northern Power Woman award which gave her a great opportunity to speak to many organisations. Outside of guiding she's Head of Service for Libraries, Museums, Culture and Registration services for Lancashire County Council and has a team of over 400 staff. She sits on many boards including Active Lancashire, the National Youth Libraries board and Garstang and District children's festival committee.
As deputy chief guide, Julie will help provide inspiring leadership to our volunteers so they're supported and able to flourish in their roles. She'll also make sure that members' voices are heard nationally and will support the country and region chief commissioners.
Julie is currently chief commissioner for North West England. So once she takes up this role on 1 August her deputy, Mel Price, will cover the chief commissioner role and recruitment for a new chief commissioner will start.
Meet Emma, Assistant Chief Guide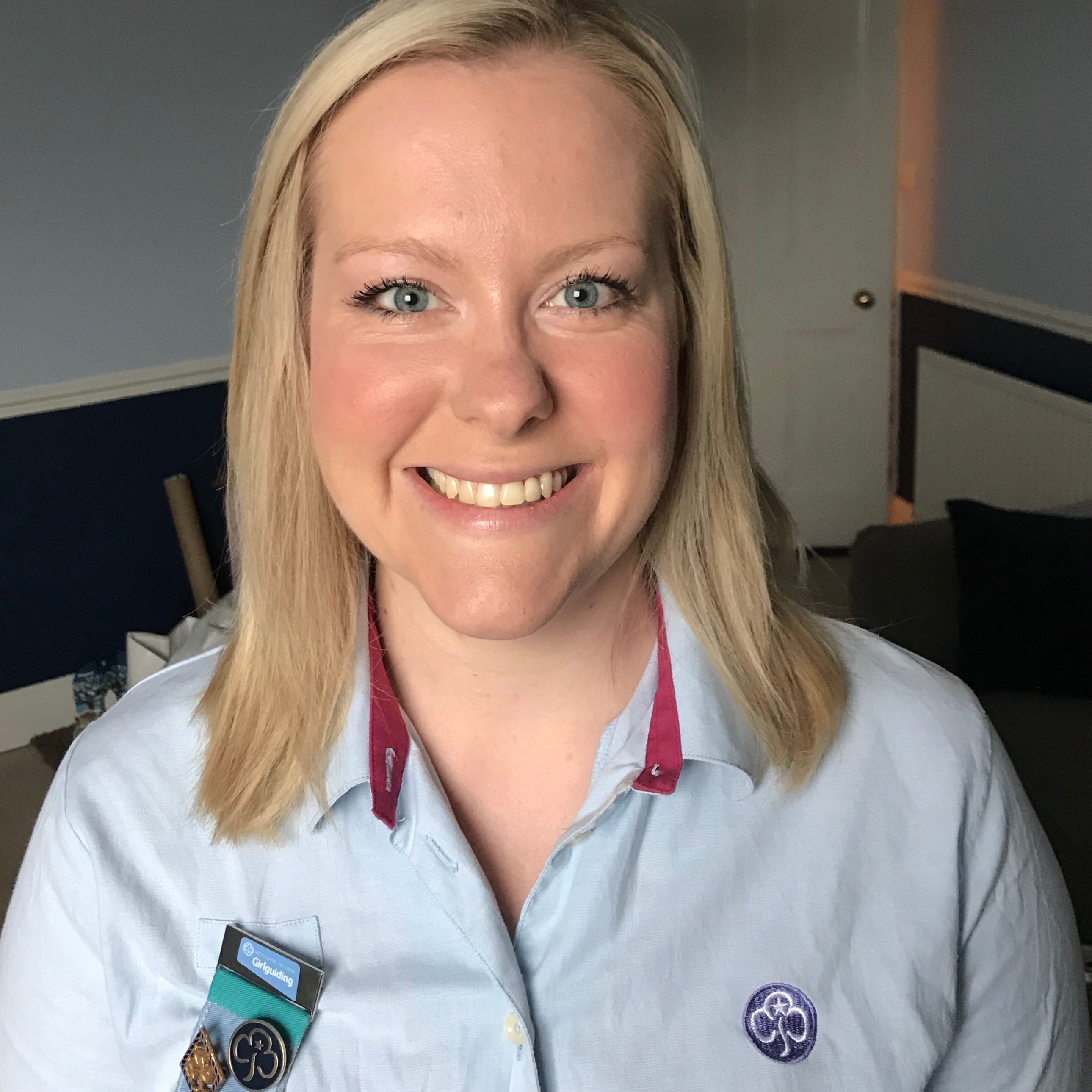 Emma started her guiding career as a young leader in 2007. Since then, she's held a variety of roles in guiding including being a peer educator. Emma's currently a leader of a Rangers unit and is also a Girlguiding qualified trainer. Outside of guiding Emma is a solicitor.
I am honoured to take up the role of assistant chief guide. I am passionate about our organisation and know the ability it has to empower, inspire and change the lives of girls and young women. I am excited to continue spreading that message and to meet more of our dedicated and inspiring volunteers and members. - Emma
Emma brings with her a wealth of experience representing Girlguiding on both the national and international stage. This includes representing Girlguiding Scotland at the British Youth Council, representing Girlguiding at the Europe Region WAGGGS Conference and acting as a WAGGGS youth delegate at the United Nations Commission on the Status of Women. Until recently she was also on the Europe Region WAGGGS Gender and Diversity Taskforce.
In her new role, Emma will use her experience in representing Girlguiding externally to promote the amazing opportunities available. She'll focus on the promotion and delivery of the programme and the development and contribution by our advocates, as well as being one of our senior volunteer media representatives.
What makes guiding special