Our assistant chief guide
Meet Emma, our Assistant Chief Guide, and find out how she wants to make a difference through guiding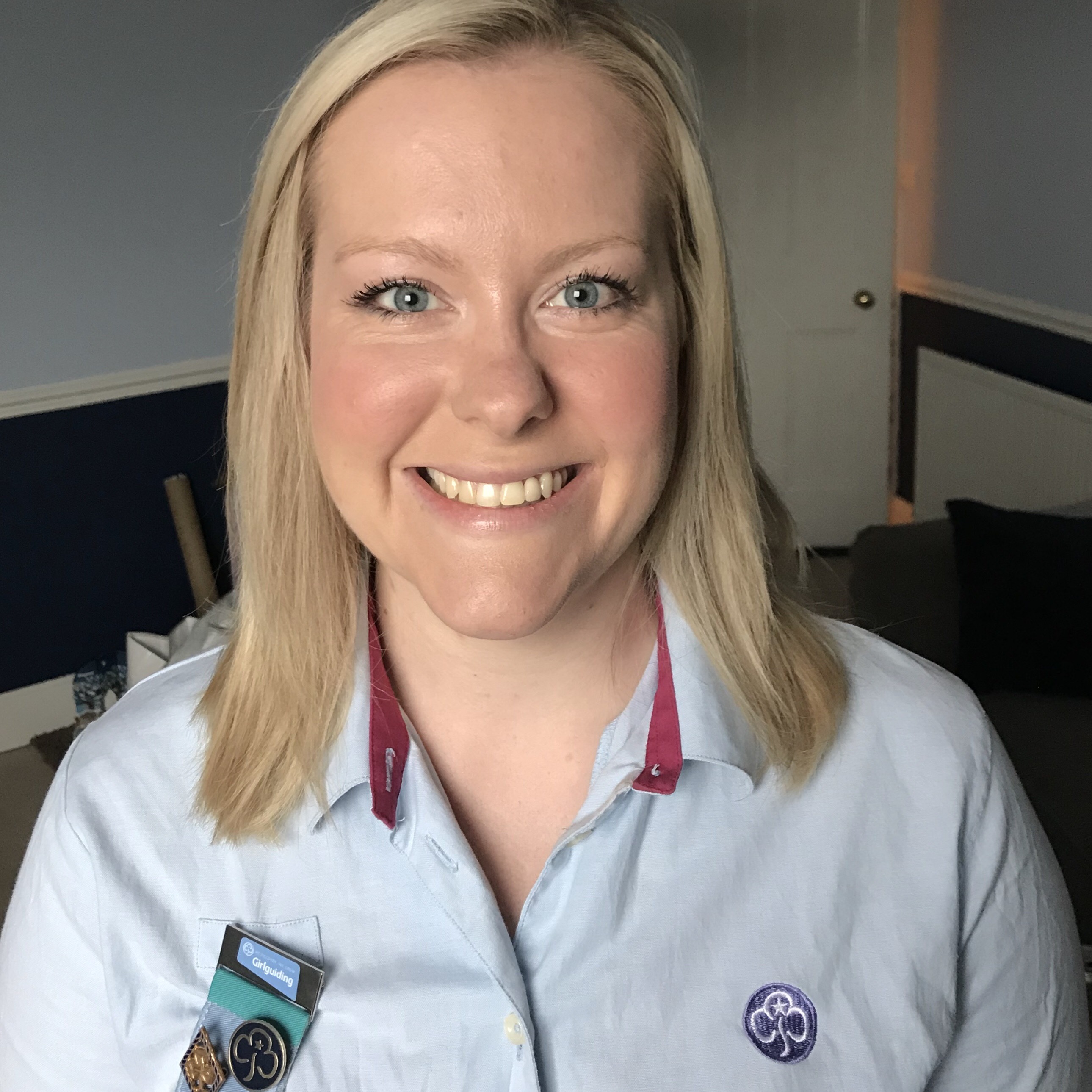 As assistant chief guide, Emma will work closely with Amanda, Chief Guide, to engage with, support and listen to our volunteers. And inspire our girls and young women.
Meet Emma
Emma started her guiding career as a young leader in 2007. Since then, she's held a variety of roles in guiding, including being a peer educator. Emma's currently a leader of a Senior Section unit and sits on both the Girlguiding Council and the Business Management and Finance Committee for Girlguiding Scotland. She's also a Girlguiding qualified trainer, a county Senior Section adviser and is part of Girlguiding Scotland's international team. Outside of guiding Emma is a solicitor.
I am honoured to take up the role of assistant chief guide. I am passionate about our organisation and know the ability it has to empower, inspire and change the lives of girls and young women. I am excited to continue spreading that message and to meet more of our dedicated and inspiring volunteers and members. - Emma
Emma brings with her a wealth of experience representing Girlguiding on both the national and international stage. This includes representing Girlguiding Scotland at the British Youth Council, representing Girlguiding at the Europe Region WAGGGS Conference and acting as a WAGGGS youth delegate at the United Nations Commission on the Status of Women. Until recently she was also on the Europe Region WAGGGS Gender and Diversity Taskforce.
In her new role, Emma will use her experience in representing Girlguiding externally to promote the amazing opportunities available. She'll focus on the promotion and delivery of the programme and the development and contribution by our advocates, as well as being one of our senior volunteer media representatives.
What makes guiding special